Seller Resources
Truth: You've already got a thousand things on your to-do list, from driving your kids around from activity to activity to the daily household grind to meeting the demands of your career. You would love nothing more than to skip ahead to the part when you're gladly accepting your proceeds check at closing. But selling isn't always this easy.
An experienced real estate agent (like me!) can help you make the process move as quickly and easily as possible. Here's what I can do for you:
Pricing! Pricing! Pricing!
Pricing your home correctly from day 1 is key! The right listing price will yield you top dollar in the quickest amount of time.
Marketing Expertise
My job is to make sure your home gets in front of as many people as possible and is presented in the most positive light, screaming "buy me now before it's too late!"
Facilitating the Details
An accepted offer is just the beginning. I'll advocate for you through all inspections, appraisals, financing, and any unexpected issues that might pop up prior to closing. Taking care of things without you having to worry (or even know about) is pretty much my jam!
Wow-Factor Staging
Cue Joanna Gaines, and let's work some home staging magic! There is a reason our favorite part of the show is the reveal at the end.
Experienced Negotiating
Once the offer(s) come in, I will go over every single little detail to help you make the best choice on how to respond so we can move forward to the next phase.
Closing
I'll walk you through closing until that proceeds check hits your hands. Then it's time to celebrate!
You need to feel 100% confident that the realtor you work with will get you the most money possible for your home. I'll work to get you the best possible terms and offer, keeping in mind that the best offer isn't always the highest price. Most important, you will know exactly what's happening at all times. And I promise we'll have some fun along the way!
So where to begin?   Right here!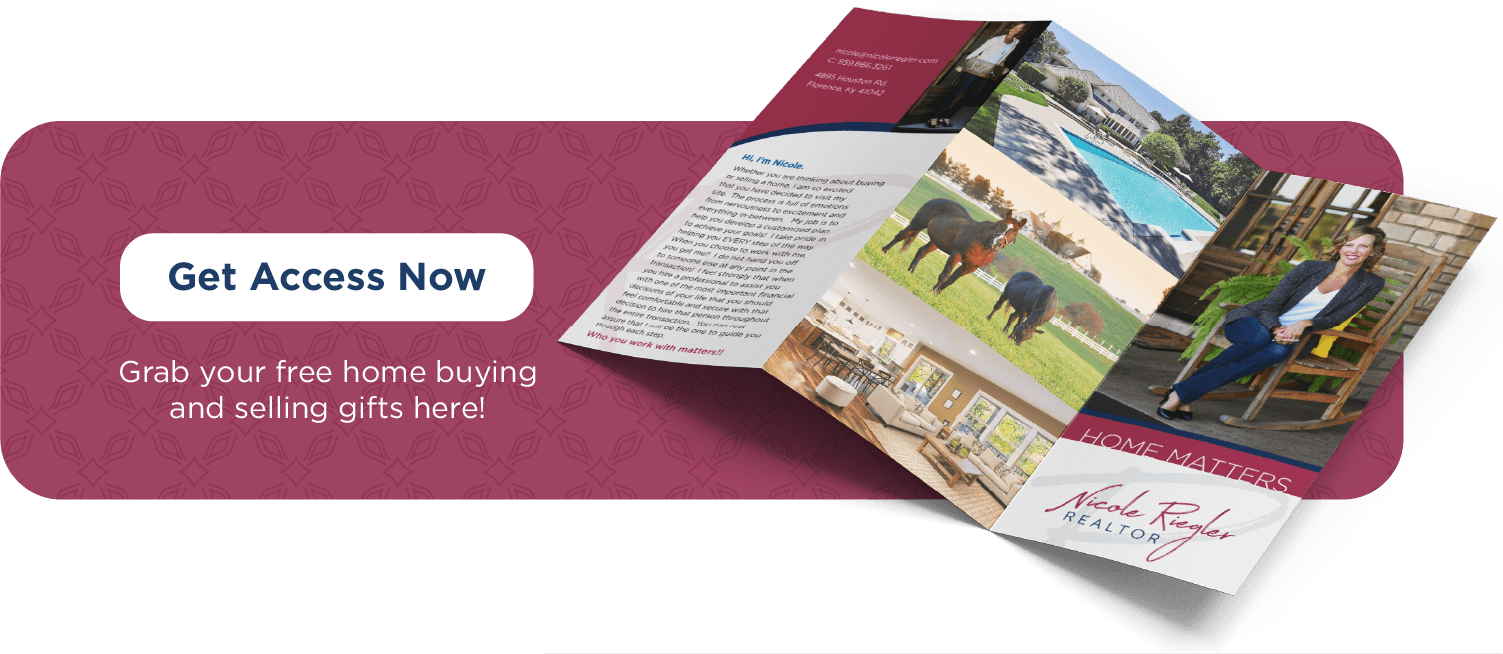 Nicole has helped me purchase four homes over the past several years and I can honestly say I would never hire anyone else as my real estate agent. I completely trust her in every aspect of the home selling/buying process. She was very responsive when I wanted to view a home on short notice or if I needed advice about anything. Nicole is not only knowledgeable and professional, but she was also extremely kind and ..

Nicole was a realtor like no other. From the moment I reached out to her about purchasing our home she went above and beyond to meet our needs. She was thorough, responsive and professional but of course had so much personality and sweet spirit to boot. Being out of town buyers, Nicole made every trip in town to look at houses worthwhile and gave us her undivided attention and support while looking at homes.

Working with Nicole Riegler for all of your real estate needs, is a decision you won't regret! We first met Nicole back in 2006 when looking for our first home. We quickly realized that she was the real deal and was extremely knowledgeable of all things in her field. One thing I love about Nicole is the fact that she ALWAYS kept our best interest in mind, even if it meant delivering news we weren't excited to hear. She absolutely is super patient…