Buyer Resources
Let's be real.  By now you've already been online casually looking at houses in between Zoom meetings and the daily grind.  If you're like most, you've been looking secretly on real estate sites for over a year now–maybe even sent a few houses to your significant other, BFF or your mom.  But now it's go time. You know exactly what you want (and don't want) in a home.
It's time to hire an expert Realtor to get you through what can sometimes feel like a mile high pile of overwhelming tasks from pre-approval all the way to loading up the moving truck. Like you don't already have enough on your mind!
You need to feel 100% confident that who you hire is going to give you everything they've got to help land you the home of your dreams.
So where to begin? Right here! I'm your hard-working real estate advocate ready to put all of my experience to work for you. I'll walk you through every step of the process, including:
Pre-approval
I have connections to the best local lenders to suit your financial situation.  My goal is to match you with a lender who not only offers great service, but will also save you time and money in the long run.
Negotiating
In today's uber-competitive market, offer writing is truly an art form. It's no time for an agent to get sloppy! I will design an offer to put YOUR best interests first in the most competitive way possible.
House-hunting
I'll go all-out to find homes that fit your budget and must-have list, even if they're not on the market yet!
Advocating
I'll stay on top of all of the details from inspections to appraisals so you never have to worry. You'll always know where we are in the process, and I will never try to talk you into buying a home that is not in your best interests.
Closing
You'll get the keys, and then we'll pop the bubbly! But you can be absolutely sure that even after the bottle's empty, I'll always have your back.
Above all else, I genuinely care about helping you make your home buying dreams come true! I  can't wait to hear your vision and help you make it happen and I'm sure we'll have plenty of fun along the way!
So where to begin?   Right here!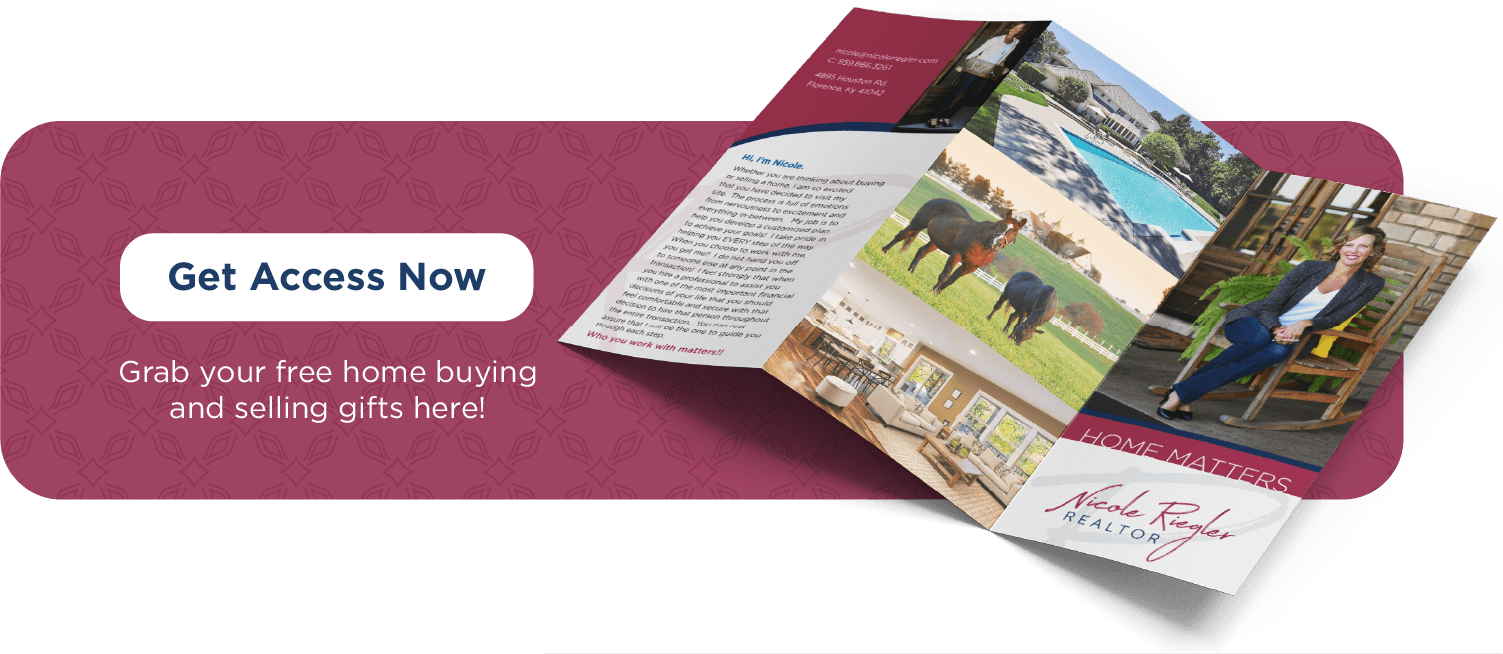 Nicole has helped me purchase four homes over the past several years and I can honestly say I would never hire anyone else as my real estate agent. I completely trust her in every aspect of the home selling/buying process. She was very responsive when I wanted to view a home on short notice or if I needed advice about anything. Nicole is not only knowledgeable and professional, but she was also extremely kind and ..

Nicole was a realtor like no other. From the moment I reached out to her about purchasing our home she went above and beyond to meet our needs. She was thorough, responsive and professional but of course had so much personality and sweet spirit to boot. Being out of town buyers, Nicole made every trip in town to look at houses worthwhile and gave us her undivided attention and support while looking at homes.

Working with Nicole Riegler for all of your real estate needs, is a decision you won't regret! We first met Nicole back in 2006 when looking for our first home. We quickly realized that she was the real deal and was extremely knowledgeable of all things in her field. One thing I love about Nicole is the fact that she ALWAYS kept our best interest in mind, even if it meant delivering news we weren't excited to hear. She absolutely is super patient…